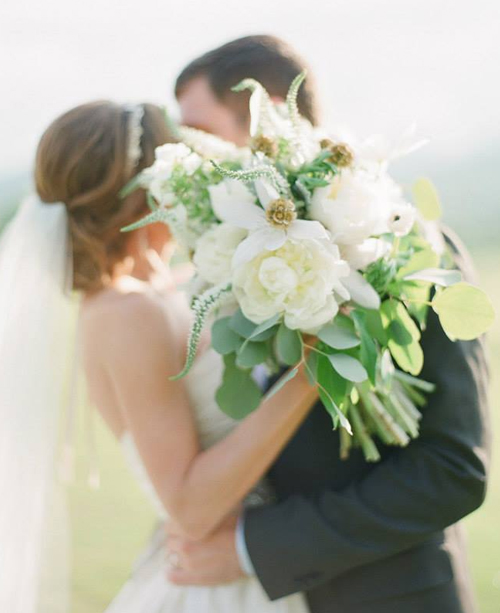 We are thrilled and so appreciative for all the reviews we have received from our wonderful clients and industry vendors!
Seriously, Bloomin' Bouquets couldn't have nailed it more! They completely understood my tastes, likes and dislikes and turned my crazy thoughts into an absolutely magical reception!! I am not the type of person that can put my ideas into actual décor and design so it was hard for me to explain what I imagined in my head. They listened to all my details and thoughts and executed it perfectly. I would use them over and over. Not a single complaint! - Stephanie
Bloomin bouquets made our wedding absolutely beautiful! Exceeded all expectations!! Really made me feel like what I wanted out of my florals was important because Sarah took the time to go with me to the cooler and hand pick all my flowers. Thank you SO MUCH!! - Samantha
Bloomin' Bouquets met with my daughter Julie on numerous occasions whereby the vendor meticulously diagrammed my daughter's flower vision with breathtaking flowers and planter arrangements and decor. The vendor also used props that greatly accented the theme of the wedding. Communication with this vendor was always timely, courteous, and respectful. The vendor took the time to participate in the formal walk-through and wedding business meeting. The final layout of the flowers and props both outside and inside were both memorable and breathtaking. - Mrs. Davis
WEDDING WIRE: Click here to read reviews!
THE KNOT: Click here to read reviews!
Photo Credit: Chris Isham